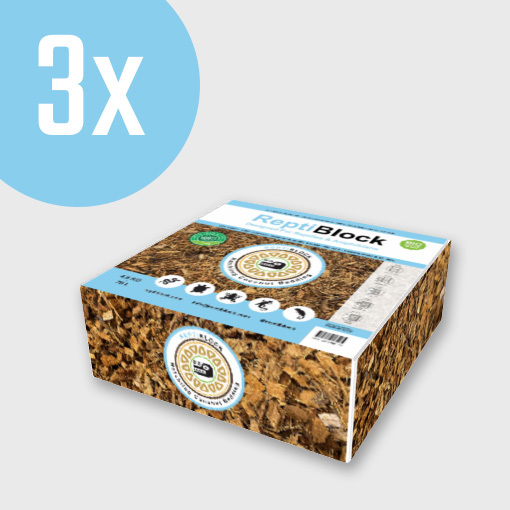 Hatchling three pack
3 blocks of hatchling coconut bedding in 1 box.
erfect bedding for smaller animals and hatchlings, or for animals you think need more comfort!
All benefits of a coconut substrate, with a lignocel feeling.
Super washed - no dust - no salt
1 block expands up to 80 liters of bedding!
€52.50